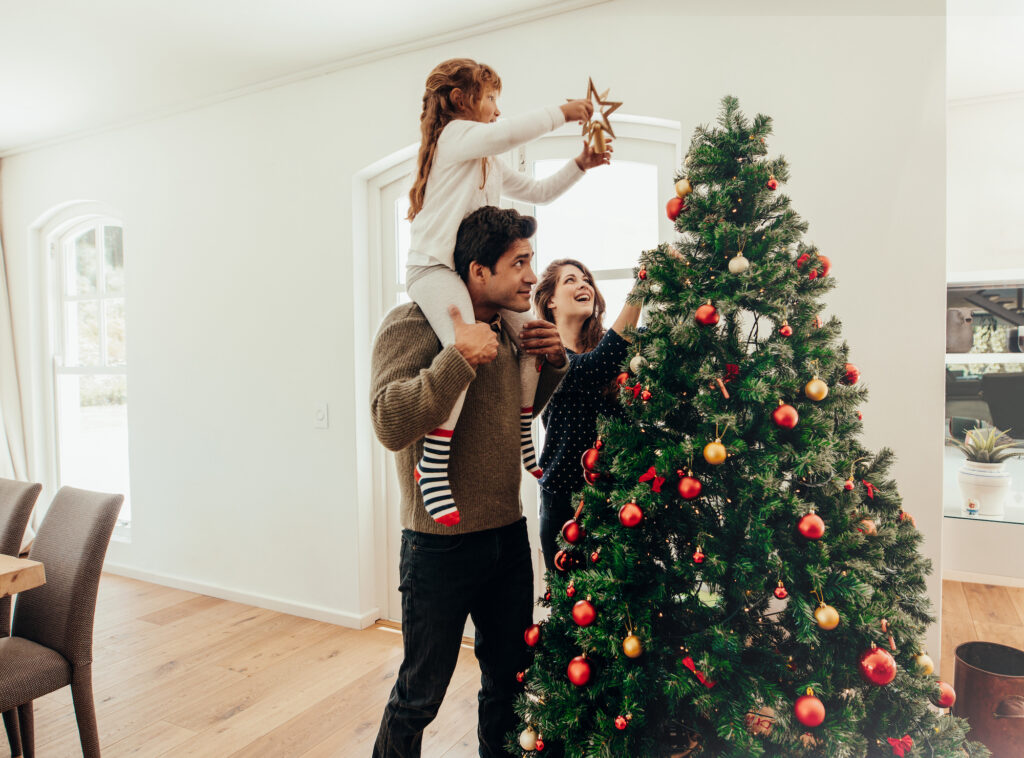 Christmas is a time for traditions. It's a time to make memories and share special gifts with your family and friends. For some, Christmas day is the climax of a whirlwind holiday season. Christmas Eve, on the other hand, is the one night where families fall back together and embrace the quiet time before the big day. It's the perfect time to start a family tradition that you can pass on to your children and grandchildren.
Here are a few of them to help you get started!
Bake Christmas Cookies
Santa will be hungry when he gets to your home. The solution? Bake some festive Christmas cookies. Use a simple sugar cookie recipe and different colors of buttercream icing. Use cookie cutters and create cookies in many different shapes. Set a few out for Santa and share the rest with your family on Christmas Day.
Make a Gingerbread House
Make a gingerbread house. Buy a kit or make one from scratch. Decorate it as a family and use pictures of the final creation as your Christmas card photo for next year. Don't forget to add a few personal touches! Use your favorite candies and let the kids help with the decoration.
Put a Care Package Together for an Elderly Person
Put a care package together for an elderly relative or choose someone from a nursing home or assisted living facility. There's nothing worse than being forgotten during the holidays. As a family, assemble the care package together and deliver it to the person you have chosen. Spread the holiday cheer to others who may not have anyone else to share it with.
Go for a Drive to See the Christmas Lights
Homes and businesses are decorated with lights and other Christmas ornaments and decorations. On a dark winter night, the lights have a calming effect. Put on some Christmas music as you drive through the streets and enjoy the holiday scenes. Vote on who has the best decorations and send them a holiday card!
Watch Your Favorite Christmas Movie
Every person has a favorite holiday movie. Pick a few and break out the popcorn and other favorite treats. Share favorite memories and talk about how things have changed over the years. Take the time to simply enjoy your family and the love you have for one another.
Create Your Own Family Traditions
Create your own family traditions. If this is your first Christmas together, combine a few of your family traditions and start a holiday journal to document your activities. Take pictures and make sure to include recipes and any other fun facts.
Enjoy the holiday season and celebrate every chance you get. Start a new family tradition and add to it each year. Make the most out of every opportunity to create a new memory. Our team at Schwab Agency wishes you a very "Happy Holiday!"