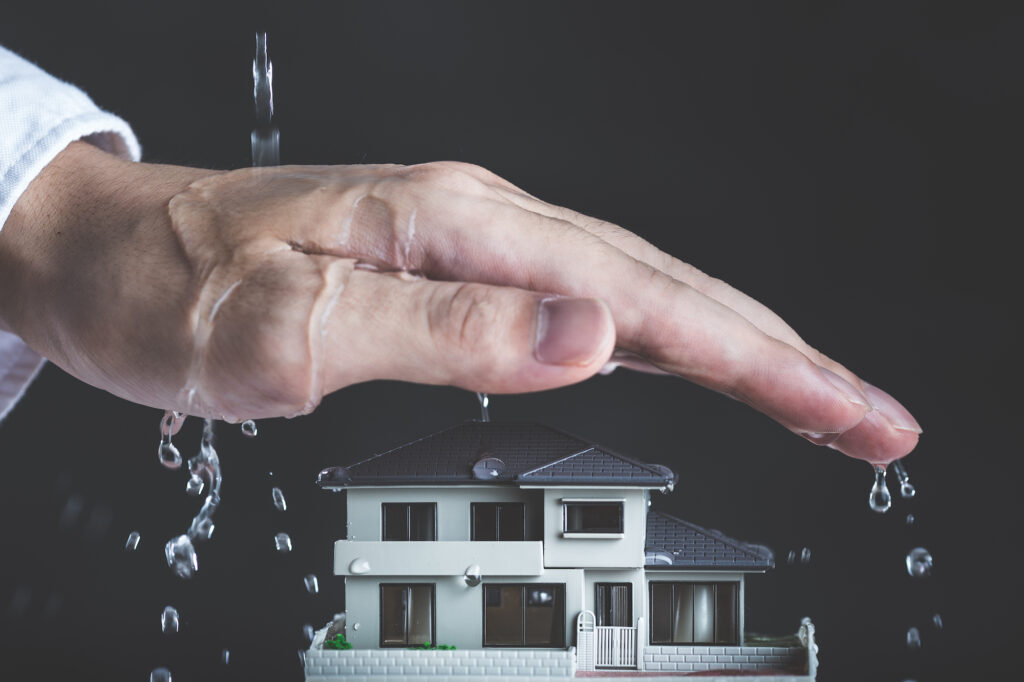 Today climate change affects people everywhere, as flooding can occur even at places with no history. There are various ways flooding can damage buildings and homes, such as when a river or lake overflows. Does flood insurance cover heavy rains? Here's a look at flood insurance in Colleyville, TX, and what you need to consider to protect your home.
What Standard Home Insurance Covers
A standard homeowners insurance plan typically doesn't include flood insurance coverage but there are some exceptions. Some insurers cover broken pipes, but usually, when an entire zone is flooded by stormy weather, the standard plan likely won't cover damage costs. It's important to understand the insurance industry's definitions of flooding vs. water damage.
Although a standard plan typically covers damage from certain natural disasters such as heavy rain, it only covers so much. Flooding usually requires special coverage. It's defined by insurers as water touching the ground prior to entering your home. When rain drips through a hole in the roof, it's considered water damage, which usually is covered in a standard plan. Conversely, flood insurance doesn't cover water damage.
Getting the Right Flood Insurance
When you own a home or condo, you should consider flood insurance as an add-on to your standard homeowners' policy. Even if you rent a place, it's wise to purchase flood insurance to protect your possessions. Usually, the property owner of an apartment complex pays insurance to protect the structure and exterior, whereas you need your own coverage to protect contents inside your unit.
Flood insurance rates are set by the National Flood Insurance Program based on various factors. The flood risk of your neighborhood is determined by flood history and elevation levels. So a renter or condo owner on the first floor has much higher flooding risks than people on the upper floors. The cost of your flood insurance will also be associated with the size of the home or building as well as the coverage limits and deductible you set.
Heavy rain can cause certain types of damage that flood insurance may not cover. It usually covers damage to the structure and foundation. The plan also pays for damage to electrical, plumbing, and HVAC systems. Additionally, it pays for damaged furniture and other items in your home but puts limits on certain items like art. You'll need additional insurance to cover items like your backyard patio, swimming pool, and fences.
Keep in mind that moisture can cause extensive damage to your home and possessions. Your insurance may not cover items you could have protected from getting damaged by water.
Protect Yourself from Flood Risks with Schwab
Does flood insurance cover heavy rains? For the most part, yes, but certain damage may have limited or no coverage. It comes down to reading the policy and asking your insurance agent questions about it. Contact us here at Schwab Agency to learn more about what type of flood insurance in Colleyville, TX, will best suit your needs.